Services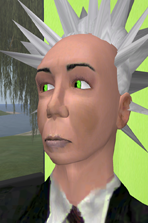 Consultancy - Brian has an International reputation for his inspiring and innovative teaching and learning work. From design, development and to delivery he considers the process, quality assurance and impact on the individual and the work setting. His research focuses on remodelling teaching and training through developing effective Learning (with or without the 'e') strategies, pedagogical advancements, encouraging learner choice through different modes of learning; including education through mobile and wireless devices. Authoring articles, chapter and conference presentations alongside his drive for perfection demonstrates how committed he is to developing effective ways for individuals to acquire employability skills. Brian has been recently working on Healthcare apprenticeship standards supporting trailblazers and the Skills for Health. Below is the consultancy work he undertakes with numerous global organisations: To book a service, please complete this form.


Coaching Leadership and Management
Coaching managers and executive leaders to have honest and sometime difficult conversations with their employees is something that Brian continues to model. His personal and naturally warm approach to coaching managers is often referred to as 'captivating and inspirational', whilst bringing about organisation change. He is a big fan of Better Place To Work (BP2W) and blends his own Five Levers™ to Learning Success with BP2W.

Non-Executive roles
In order to maximise a return on investment with timely benefits against the business case, it is important the project gets off to a great start. Brian is an exceptionally gifted business manager who applies Prince2, Agile techniques to directing, managing and delivering the outputs and outcomes of all client briefs. He has managed various projects throughout his career and is a much sought after individual when it comes to delivery a project on time and on budget. He has held two non-executive roles in successful commercial business.

Learning is viewed as an outcome from the learner's intellectual processing of acquired knowledge. Learning takes place in many locations, over time, in different context and through collaboration with others.
Through his post-graduate studies Brian has identified that there is a 'bedrock' to learning whether that is in a location or even through the Internet. His model derived from the foundations of Mode Neutral, contains five conditions that provide academic teacher/training designers/vocational educators the blueprint to designing effective immersive learning.

Teaching and learning architect
eLearning is increasingly becoming more popular today as employers look for innovative cost effective ways to maintain and develop their staff skills and knowledge. In this era of disruptive technology, social media and MOOCs, everyone wants to 'always be connected' through the Internet. New generations of learners are seeking different ways to acquire knowledge and skills that help them gain employment. Brian is a highly skilled author, designer, and behaviourist in applying the correct elements to eLearning, Blended learning, Distance learning to ensure the learner is completely immersed in the learning experience.